BJJ – Foundations Classes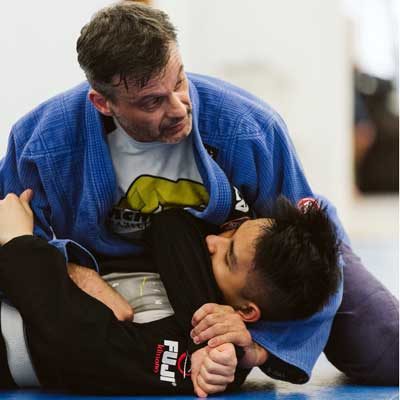 In our BJJ Foundations program at the St. Paul Brazilian Jiu Jitsu Academy, you will learn the beginners MMA foundations of one of the world's most effective forms of self defense.
In our mma classes for beginners, you will learn how to defend against punches, kicks, takedowns, headlocks, pins, and other common attacks used by the average, unskilled attacker. In addition to these basic skills, you will also learn how to protect yourself from some basic attacks that another trained martial artist or grappler may attempt to use on you.
Since you are able to work at your own pace during classes, our BJJ Foundations program is perfect for people of any fitness level whether you haven't worked out in a while or you're an avid athlete who likes to push themselves. Martial arts is an entire body workout and will provide you with an entirely different kind of exercise forcing you to use muscles you don't normally use in traditional workouts.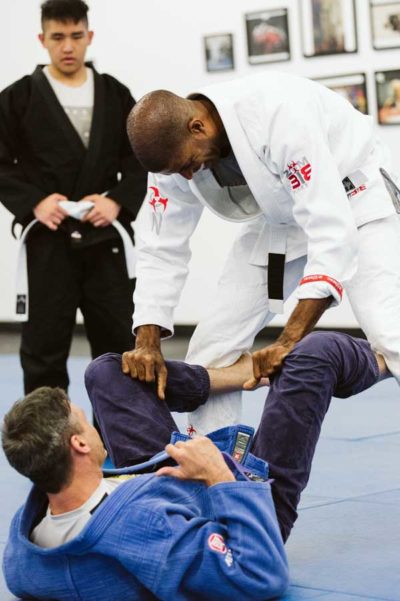 Our Foundations BJJ classes are beginner friendly and tailored for people with little to no martial arts or Jiu Jitsu experience and people of all fitness levels. You will learn how to move effectively and efficiently on the ground as you build up your Jiu Jitsu knowledge and skill-set; get in shape; and, most importantly, learn one of the most effective martial arts for self defense in existence.
LEARN SELF DEFENSE AND GET INTO GREAT SHAPE IN OUR FOUNDATIONS PROGRAM!
CALL NOW! 651-600-6089
ENTER YOUR INFORMATION, AND YOU'LL RECEIVE:
A FREE VIDEO: "3 GREAT BJJ EXERCISES AND 3 AWESOME WAYS TO CHOKE OUT AN ATTACKER!"

A FREE INTRODUCTORY PRIVATE LESSON!

A FREE 30 DAY TRIAL!