Free introductory Martial Arts Private Lesson
Trying martial arts can be an intimidating experience, especially for those who may have little to no martial arts experience. This is why we provide everyone with the opportunity to take their first Brazilian Jiu Jitsu lesson in a more comfortable 1-on-1 environment with one of our coaches.
In your Free lesson, we will show you a few essential Jiu Jitsu Techniques and help you understand some of the basic and most important concepts of Jiu Jitsu for self-defense and street safety. You will learn how to defend yourself and escape from a bad position, how to advance yourself to a position of dominance where you can efficiently control your attacker, and how to quickly, safely, and effectively end the confrontation.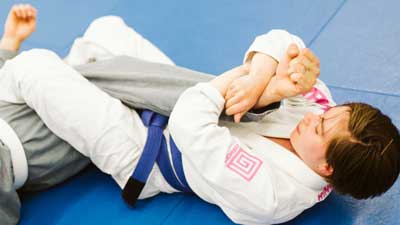 Not only will you learn some great moves, but you'll also have the opportunity to get to know your coach, his teaching style, and determine whether or not you feel like his teaching style will be a good compliment for your personality and your learning style.
To take advantage of your Free Intro Lesson, just fill out the form below and Adam will contact you personally and invite you in for your free lesson!
CALL US!  651-600-6089
ENTER YOUR INFORMATION, AND YOU'LL RECEIVE:
A FREE VIDEO: "3 GREAT BJJ EXERCISES AND 3 AWESOME WAYS TO CHOKE OUT AN ATTACKER!"

A FREE INTRODUCTORY PRIVATE LESSON!

A FREE 30 DAY TRIAL!