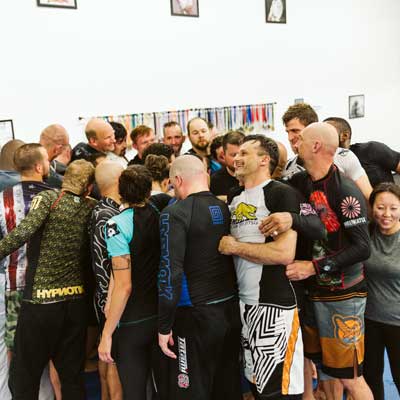 Once you have completed the BJJ Foundations classes and demonstrate a satisfactory level of knowledge and understanding for Jiu Jitsu and it's application as a self defense martial art against an untrained attacker, you will be invited, by the instructor, to apply for the challenge of our BJJ Mastery Classes.
In our this program, our focus shifts from defeating an untrained attacker to learning to defend against and defeat another person who is trained in Brazilian Jiu Jitsu or another grappling based martial art such as wrestling.
In this program, you will learn to defend yourself against the techniques that have been taught to you in the foundations program, as well as MANY more techniques, positions, and attacks. Because a skilled Jiu Jitsu fighter understands what you are trying to accomplish when grappling against them, the techniques become more difficult, and we need many more tricks up our sleeve to defend ourselves and overcome against another grappler. You will learn tricks, strategies, misdirection, and the like in order to have more success when grappling against another grappler. 
In the mastery program, you will burn far more calories, improve your endurance, and have a LOT more fun as you learn all of the advanced techniques and details within this martial art.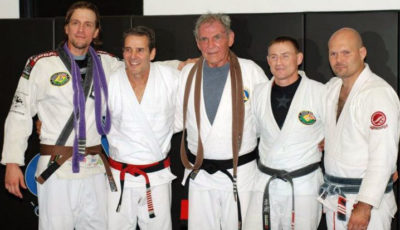 This program is perfect for people who want know as much as they can possibly know about self defense, people who want to push themselves physically and mentally to be in the best shape they can be in, people who are curious about or want to compete in Jiu Jitsu tournaments, or people who enjoy critical thinking and problem solving as you try to learn how to execute techniques on somebody who knows how to defend against them. This is where your journey into martial arts and self defense really begins! 
CALL US!  651-600-6089
ENTER YOUR INFORMATION, AND YOU'LL RECEIVE:
A FREE VIDEO: "3 GREAT BJJ EXERCISES AND 3 AWESOME WAYS TO CHOKE OUT AN ATTACKER!"

A FREE INTRODUCTORY PRIVATE LESSON!

A FREE 30 DAY TRIAL!