KIDS BRAZILIAN JIU JITSU CLASSES
KIDS MARTIAL ARTS CLASSES WILL RE-SHAPE YOUR CHILD INTO A CONFIDENT, MORE RESPECTFUL YOUNG ADULT
In our Kid's Jiu Jitsu Martial Arts classes, our goal is to provide your child with a safe environment where they can have fun while learning the fundamentals of martial arts and Brazilian Jiu Jitsu.
Our goal is to instill your child with a self-confidence which they can take with them to improve all aspects of their life. More confident children are more likely to avoid becoming victims, stand up to bullies, receive better grades in school, make more friends, and achieve goals that they set for themselves. In addition to confidence, our classes encourage children to adopt a healthier lifestyle. With the quick and exponential growth of technology, kids are spending more time becoming sedentary while staring at screens rather than being active and developing a healthy body and lifestyle. Kids martial arts classes are designed to get your child up and moving again. Develop an active lifestyle in your child early on to help them prevent the diseases associated with inactivity in their future. Give your child the greatest chance for success that you can give them: give your child and active lifestyle and the confidence to succeed!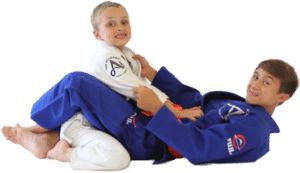 Enroll your child in Brazilian Jiu Jitsu, the most effective self defense martial art in the world, and watch your child
Develop a healthy lifestyle

and most importantly, Have Fun!
BUILD CONFIDENCE AND CHARACTER IN OUR CHILDREN'S BJJ PROGRAM!
CALL NOW! 651-600-6089
ENTER YOUR INFO TO REQUEST MORE INFORMATION